Volunteer
Volunteering with Junior Achievement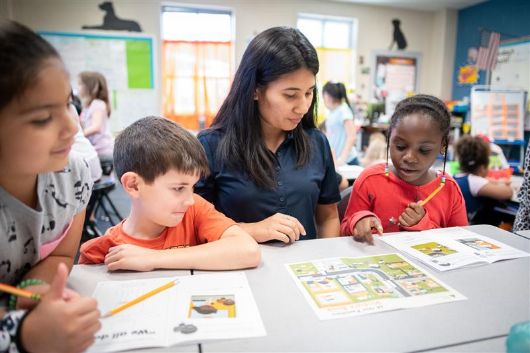 A want versus a need. How to balance a checkbook. Don't you wish that someone had taught you those things as you were growing up? Now there is someone. YOU. All we need is your enthusiasm, life experience, and a willingness to teach children about how you took chances and shot for the stars. Junior Achievement USA provides the training, curriculum, and a classroom ready to meet you!

MAKE A DIFFERENCE IN YOUR COMMUNITY
By being a JA volunteer and sharing your personal and professional experiences and skills with students from your community, you help them make the connection between what they are learning in school and what they will need to succeed in work and life.

INSPIRE A FUTURE GENERATION
For a time investment of only an hour each day in one week, you may be the difference between a young person in your community just making ends meet or getting a more fulfilling career and life.

JA PROVIDES AN AMAZING AND REWARDING VOLUNTEER EXPERIENCE
JA gives you an opportunity through your employer's volunteer program (or on your own) to impact young people in your community in a positive way with simple to implement programs on financial literacy, work readiness, and entrepreneurship. This will empower young people to own their economic success.
Ways to Volunteer
JA Finance Park and JA Biztown
Where: In a JA Facility that is a simulated city
Time Investment: Typically 6 hours
You'll be in an actual simulated city! You'll help guide students through their assigned family scenario where they will visit many different businesses. They must purchase items to meet the needs of their family, such as insurance, clothing, transportation, housing, groceries, and childcare—without spending more than they earn.
Learn about
JA Finance Park and JA Biztown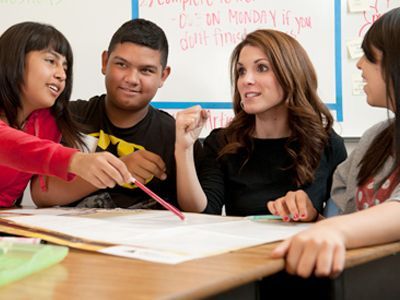 Traditional In-Classroom
Where: In a school classroom in our community
Time Investment: Typically one hour, for five days
As a JA Traditional Volunteer, you'll be paired with a teacher in a classroom. This delivery method is an effective and popular way to show students a connection between the skills they are learning in the classroom and how they can get a more fulfilling career and life.
Learn about
Traditional In-Classroom
Experience JA Job Shadow
Where: At your company or organization
Time Investment: Typically a half business day
Students in our community come to you! You'll give them insight into your job and give them a tour of your company so they can have an opportunity to see how work gets done. It's a really great way to show them how products are made or services are promoted.
Learn about
Experience JA Job Shadow
How it Works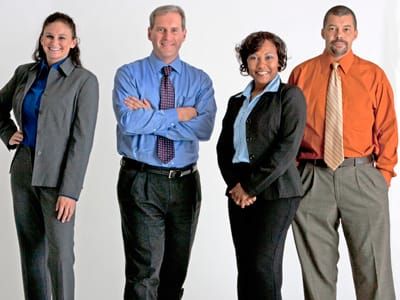 1
TWO PATHS TO VOLUNTEER
JA partners with organizations that provide monetary support to help deliver JA programs and to develop other partnership efforts. These organizations also provide their employee base to be volunteers in the classroom to deliver JA programming.
— OR —
Individuals in our community can reach out directly to us to set-up a time to volunteer in the classroom.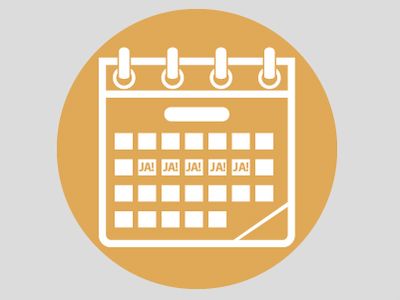 2
CHOOSE YOUR SCHEDULE
Whichever way you get to JA, your JA Program Manager will coordinate schedules with you and a classroom teacher. They will also provide you with a short but effective training session and will make sure you are completely ready for your amazing experience!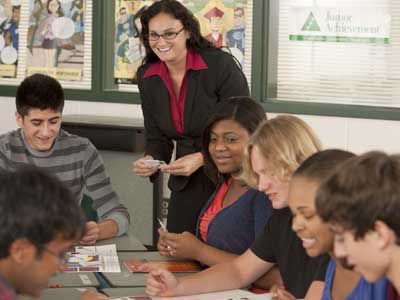 3
DURING THE VISIT
Your commitment could vary from a single school day to a weekly visit of one hour each for five to 10 weeks. It all depends on the grade level of the program you choose. You can choose your classroom based on a number of factors. We're flexible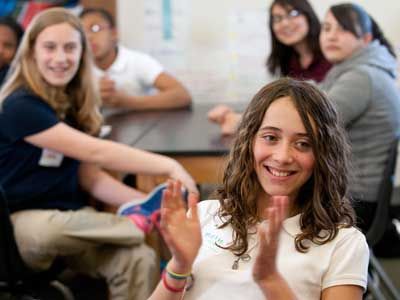 4
CONGRATULATIONS!
Students love the hands-on learning opportunities that JA programs provide. The JA volunteer is the critical component in the success of JA programs, and sharing their professional or personal experiences that align with JA program content helps students see how JA can help them achieve their dreams!
Are you a JA Alumni?
We would love to see you again! We bet Junior Achievement made a difference in your life!
Get involved and learn how you can re-engage with us!
Frequently Asked Questions
Is it challenging interacting with the students?
You will most likely find that students are extremely excited to have you in the classroom, and are eager to hear about your life experience
What is the investment time for me as a JA Volunteer?
Typically, a JA program is taught for one hour a day for a total of five days. JA programs and volunteer trainings have been developed to be completely turn-key and hassle free for you.
See how easy our programs are to use.
Does JA really have an impact on communities?
Yes, and in several different ways. Impact studies have shown the positive effect JA provides youth on their future outlook, and volunteerism has numerous proven benefits for adults in their personal life and attitude to organizations who provide this opportunity to them.
Can I choose what program and class I would like to volunteer?
Absolutely! Your JA coordinator will work with you to make sure you have the best experience possible!
Get Involved with Junior Achievement!
If you would like to volunteer, request a program, or volunteer with JA,
please reach out to a JA near you!


We use cookies to provide you a personalized experience. How we do this is by analyzing user behavior on our site and sharing data with our advertising and analytics partners. You consent to our cookie policy if you continue to use this website.