Leadership
Jack Kosakowski – President and CEO – Leadership
Jack is the President and Chief Executive Officer of Junior Achievement USA. Junior Achievement is the world's largest organization dedicated to giving young people the knowledge and skills they need to own their economic success, plan for their future, and make smart academic and economic choices.

Today, JA reaches nearly 4.8 million students per year in 105 markets across the United States, with an additional 5.2 million students served by operations in 100 other countries worldwide. Kosakowski has total oversight of Junior Achievement in the United States.

Starting as a student in the Junior Achievement program in Toledo, Ohio, he attended the University of Toledo on a Junior Achievement scholarship and has since served in a variety of staff positions with increasing levels of responsibility over the past 40 years. He was named President and CEO of Junior Achievement USA in 2007.

Jack was appointed by President George W. Bush to serve a two-year term on the President's Advisory Council on Financial Literacy in January 2008. He serves on the Board of Directors of the Achievement Foundation, is a past member of the United States Commission for UNESCO (United Nations Educational, Scientific and Cultural Organization), and serves on the Council on Competitiveness' Learn to Compete Commission. Kosakowski was also named a Trustee of America's Promise Alliance.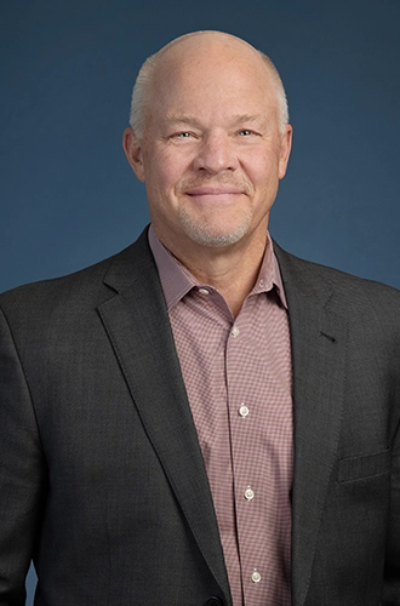 Tim Greinert – EVP & Chief Operations Officer – Leadership
Tim Greinert joined Junior Achievement in 1985 as a Program Manager for Junior Achievement of Wisconsin and has held a variety of local and national positions during his career including serving as President for Junior Achievement of the Upper Midwest and Junior Achievement of Wisconsin, where he was recognized with the Charles R. Hook Award as one of the organization's top professionals. Most recently, Tim served as Chief Development Officer for Junior Achievement USA, leading the successful conclusion of the organization's $25M Share The American Dream campaign and securing critical partnerships and resources to advance the JA mission.

During his career, Tim has served in a number of internal JA leadership roles with JA's Pension and Human Resources Committees as well as community leadership roles including the Wisconsin Governor's Financial Literacy Council.

Tim earned his Bachelor's degree in Business Administration from the University of Wisconsin - Oshkosh, and completed his Masters degree in Leadership and Human Resource Management through the University of Colorado – Colorado Springs.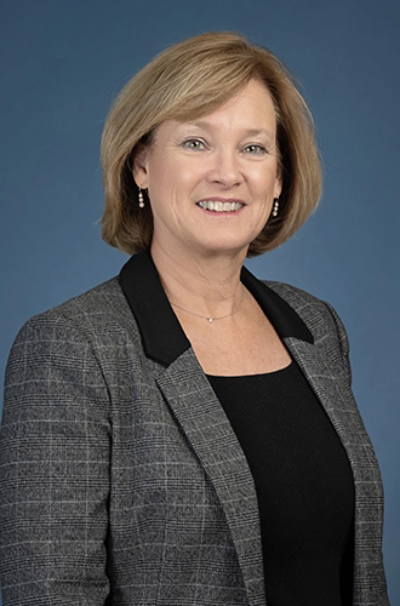 Jackie Dant – Senior Vice President Operations – Operations
Jackie currently serves as Senior Vice President Operations for Junior Achievement USA. Working with JA Area Offices she provides service and support, ranging from strategic planning and board development to Capstone program management. Key responsibilities include establishing strong relationships with local JA Board of Directors and JA Area staff that will result in JA Area sustainability and strong fiscal management. Currently she is working with leaders from the field on the JA Pathways program initiative and Co-chairs the Capstone Program Steering Committee. Both of these are key organization initiatives that will result in student growth and impact along with stronger JA Area operational standards. In 2016 she was the first JA USA recipient of the JA MVP Award, the highest honor that reflects how she exemplifies and Models Values as a Professional in the organization.

Prior to her working at the National office, she spent 19 years working in the field at JA of Kentuckiana, Inc. (Louisville, KY). While on staff she was responsible for staff development, financial and organizational operations, and program implementation. She was part of a team that managed a successful $6 million capital campaign, strategic planning, district boards, programs, operations and special events while in the Louisville office. Since beginning with JA in 1987 she has served on numerous national task forces and committees. She is an alumnus from the JA Company program and served many years as a JA volunteer. She is a graduate from the University of Louisville with a major in Business Administration.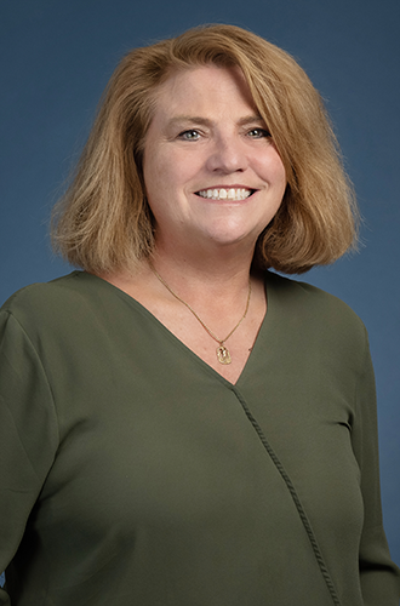 MC Desrosiers – Chief Education and Learning Technologies Officer – Education and Learning Technologies
MC has oversight of the education group, managing the blended transformation and directing ideation, design, implementation and evaluation of new program and learning technology.

Prior to joining JA, MC was Chief Program Development Officer for the Association for Supervision and Curriculum Development, where she oversaw the business operations that included research, design, development, evaluation and delivery of an array of association programs, products, and services designed for member and nonmember practitioners, researchers, policymakers, and other constituents. MC has served as the Chief Strategy and Operations officer at Integrated Educational Strategies Inc. (IES) in the creation of new products and services dedicated to assisting schools with the implementation of a "blended model" of instruction. She also served as the Sr. Vice President of School and Academics for Kaplan Virtual Learning, managing the online/blended school delivery of educational programs for charter schools and districts. MC also served as SVP of Product Development, Systems and Operations of K12, Inc., as one of the first executives, she took the startup to a successful IPO and completed their first acquisition. MC served with Origin Technology in Business, a national e-business technology practice. As managing director of Origin Technology, she designed and produced training and customer support applications for the educational and commercial markets. She served as director for Philips Electronics NV, where she established Fountain works, an internal best-of-breed digital/Internet technology organization, and helped develop and implement global e-business strategies. MC also established and managed Studio Interactive which produced award-winning educational software. She started her career as a consultant at Booz, Allen & Hamilton. MC holds a BS in Business and Finance from Mount Saint Mary's University and an MBA from Marymount University.

MC's first experience with Junior Achievement was in high school as a participant in JA Company Program in the Washington, DC area. She has returned to JA with a passion for preparing student to own their future and at a critical time in JA's history as the organization transitions to blended learning. MC is married to Ed Desrosiers, and has a son, Sean, and daughter, Casey, who are both attending college. She is a gourmet cook, who loves to walk, read, travel and play golf.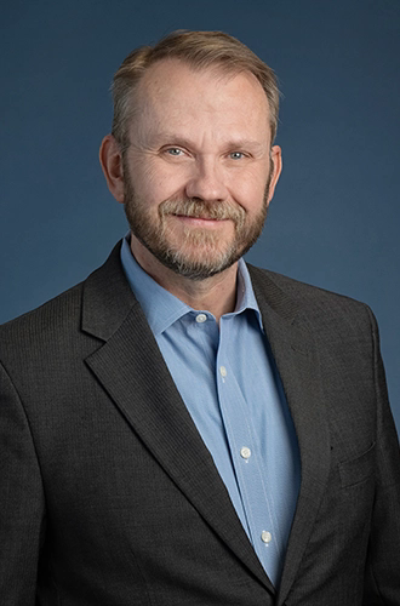 Ed Grocholski – Chief Marketing Officer – Marketing
Ed rejoined Junior Achievement USA's National Office in September 2012 after spending more than a decade in Washington, D.C., in a variety of strategic communications and marketing roles.

Most recently, Ed was a partner in the Lindberg Group LLC in Washington, D.C. He was responsible for business development, management and strategic communications planning and implementation for the firm's clients. In this role he developed social media and media relations strategies for the U.S. Department of State's Fulbright Program and developed digital assets for the Council on Foundations' Public-Philanthropic Partnerships. He developed and implemented marketing and public relations programs for a variety of organizations including the National Association of Workforce Boards, the U.S. Department of Labor, Columbia University, and the National Academy Foundation.

As vice president of Public Education for Ogilvy Public Relations, he developed several marketing and public relations programs for nationwide initiatives including National Job Shadow Day and the U.S. Department of Education NAEP – Nation's Report Card. At Ogilvy he managed a group responsible for $2 million in annual billings.

Early in his career, Ed served as Junior Achievement's director of Public Relations and Development. He has remained an active supporter of JA and worked to develop JA's media strategy.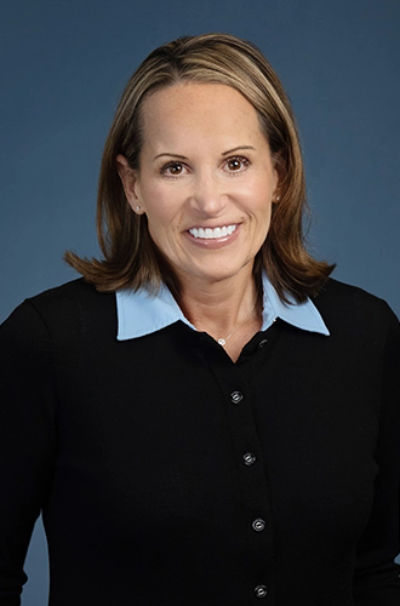 Catherine Milone – Chief Development Officer – Development
Catherine was named President of JA New Jersey in 2004, and in her tenure, she and team reinvigorated the statewide organization that became a thriving award winning operation. In recognition of their outstanding performance, Catherine and team were awarded their fifth Peak Performance Team Award in 2019, and the Charles R. Hook Award in 2014, JA USA's most prestigious honor. Prior to JA New Jersey, Catherine worked at ADP and had also served as VP Marketing for JA New York, where she began her post college career.

Catherine serves as an Independent Director for the Kearny Bank Foundation, a Trustee of the Board for NJ Business and Industry Association, and Treasurer of Focus NJ, Inc. Catherine was appointed to the NJ State Employment and Training Commission (SETC) in 2016, and is Chair of their Youth Vision Council.

Acknowledgements include NJBIZ Best 50 Women in Business; NJBIA Leonard C. Johnson Award; South Jersey Biz Magazine's 25 Women to Watch; and is a graduate of Lead New Jersey.

As the Chief Development Officer, Catherine leads a seasoned Team to develop strategies for resource generation, and raises funds necessary to achieve JA USA's strategic objectives.

Catherine earned her B.S. in Business and Marketing at Utica College of Syracuse University. Formerly of Rockville Centre NY, Catherine resides in Ocean County NJ.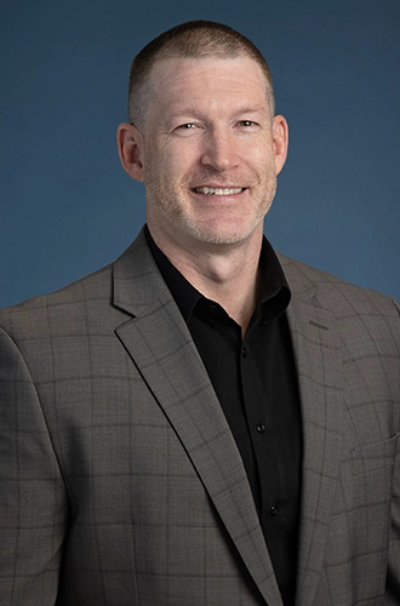 Ed Priem – Chief Financial Officer – Finance
Ed Priem is the Chief Financial Officer of Junior Achievement USA. Ed is a seasoned finance professional with extensive experience working for and consulting with a variety of nonprofit organizations over his professional career. Previously, Ed served as Junior Achievement USA's Director of Procurement and Senior Accountant from 2010 to 2012.

Prior to joining (and re-joining) JA USA, Ed held a number of escalating accounting leadership positions at various public accounting firms, non-profit and for-profit organizations. Ed oversaw the Colorado nonprofit Form 990 practice at the accounting and advisory firm BKD, LLP and was the South Region's Form 990 practice leader for Capin Crouse, LLP. Ed also served as the Associate Controller for Colorado College and the Vice President of Finance for American Vein & Vascular Institute, reporting directly to the CEO. As a member of the senior leadership team, he led the Institute's finance group, as well as negotiated contracts and agreements with vendors, insurance companies and Medicaid. Ed is a voting member of the American Institute of Certified Public Accountants' (AICPA) Exempt Organizations Taxation Technical Resource Panel.

Ed holds an active CPA license in the state of Colorado and is a member of the American Institute of Certified Public Accounts and the Colorado Society of CPA's. Ed has a B.S. in accounting from the University of Colorado, Colorado Springs.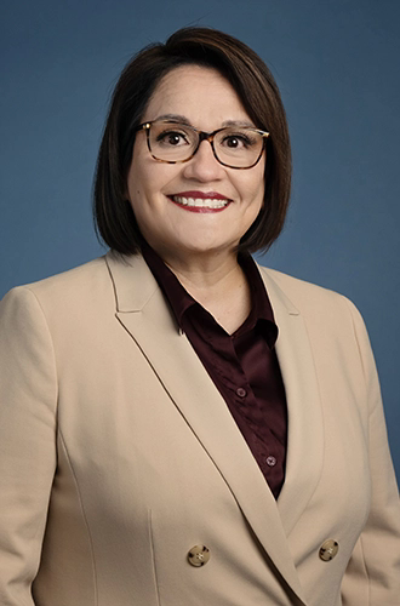 Loretta Rodríguez – Chief Human Resources and Diversity – Human Resources
In this role, Loretta is a member of the JA USA leadership team and leads the Human Resources group. She provides oversight and strategy for all HR functions, including recruitment and hiring, training, benefits, compensation, employee relations, and DEI initiatives. She is also the liaison with the Executive Compensation and Talent Subcommittee of the JA USA National Board Executive Committee.

Prior to joining JA, Loretta worked for several non-profit organizations, most recently with UnidosUS, which is focused on civil rights, policy, advocacy, programs, and research for Latinos. Loretta served as Deputy Vice President of Human Resources, starting in 2012.

Prior to her employment at Unidos, Loretta was the Director of Human Resources with the SEED School of Maryland and the SEED Foundation, Inc. helping underserved students realize their potential and fulfill their dreams of college graduation through a unique, college-prep public boarding school model. Loretta served as part of the inaugural leadership team to support the opening of the first SEED school in Maryland and to develop plans for expansion to Miami, FL and Los Angeles, CA.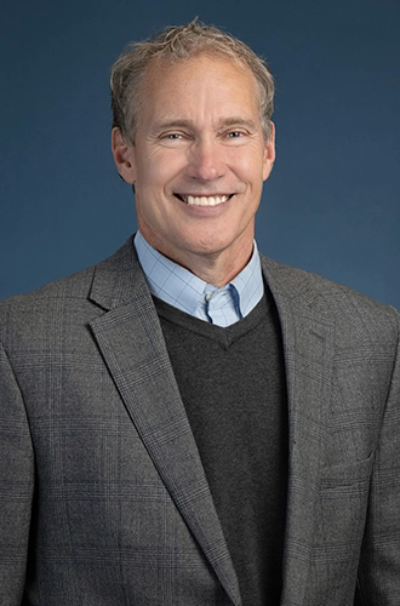 Steve Schmidt – Senior Vice President of Operations – Operations
Based in Milwaukee, Steve currently serves as Senior Vice President of Operations for Junior Achievement USA. His favorite part of the job is working with his 35 JA Areas to provide service and support in a variety of areas including board and staff development, organizational strategy, President/CEO transitions and on-boarding, risk assessment, out-state operations, and fund-raising.

Prior to coming to JA USA, Schmidt served 18 years in the field with JA of Wisconsin in a variety of capacities.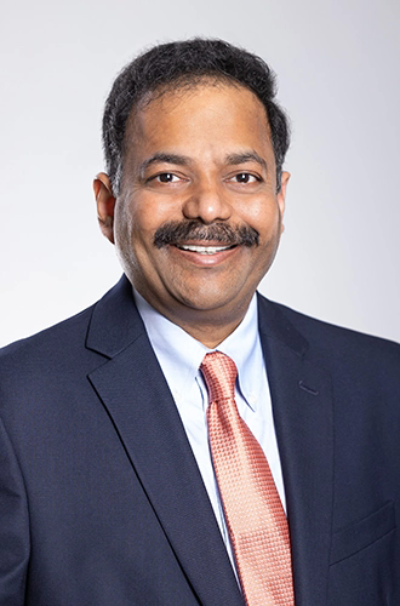 Sridhar Thodupunoori – Chief Information and Technology Officer – Information Technology
Sridhar (Sri) Thodupunoori joined Junior Achievement USA in March of 2022.

He continues a successful career focused on getting the most out of non-profits through the effective use of technology.

As Chief Information and Technology Officer, Sri will be responsible for developing an enterprise technology strategy that supports JA's short and long-term objectives. Sri brings his experience to implement cross-functional technologies for JA's learning experiences. Additionally, he has a vision for the development of new techniques to gather and manage data to better realize opportunities for improvement. Sri is a steady hand that will assure the over 100 area offices that makeup JA that they are well supported.

As Vice President of IT at Juvenile Diabetes Research Foundation (JDRF), Sri modernized data center technologies, transitioned to Cloud-First strategy, led several application transformation initiatives, and led initiatives to implement a Big Data strategy.

Sri works closely with the Technology Committee of the JA National Board, which is comprised of technology leaders and visionaries from around the United States.

Sri holds a Master's degree in computer applications.
Get Involved with Junior Achievement!
If you would like to volunteer, request a program, or volunteer with JA,
please reach out to a JA near you!


We use cookies to provide you a personalized experience. How we do this is by analyzing user behavior on our site and sharing data with our advertising and analytics partners. You consent to our cookie policy if you continue to use this website.