JA BizTown Adventures™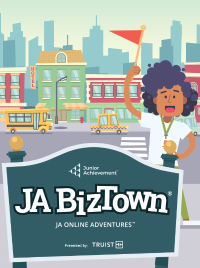 Implementation:
JA Capstone
Virtual
Pillars of Student Success
Work Readiness
High Work Readiness
Financial Literacy
Moderate Financial Literacy
Entrepreneurship
Moderate Entrepreneurship
JA BizTown Self Guided (Adventures) is a culminating experience for students that follows the JA BizTown curriculum. Students gain an understanding of various aspects of running a business as they take on the roles of chief executive officer, chief financial officer, marketing director, sales manager, and consumer via five online, self-guided adventures.
Using a branching, story-driven treatment, each adventure provides students an opportunity to practice problem solving, decision making, critical thinking, and analytical thinking, as well as to weigh saving and spending choices, consider risk management and insurance strategies, and make personal and business-related financial decisions.
While participating in the online adventure, students will experience:
-- A fully online, self-guided learning experience that students can access inside or outside the classroom, following completion of the JA BizTown curriculum.
-- An online, interactive alternative for students who are unable to visit an on-site simulation.
-- The opportunity to explore a total of five roles in the adventures. Each role takes approximately 20–30 minutes to complete. The roles may be completed in any order, and
students may replay any adventure at any time.
-- Ten business models for each adventure role. Models may be represented more than once. The businesses represented reflect the local community and may include
financial institutions, retailers, media, city hall, and more.
JA BizTown Self Guided (Adventures) is recommended for grades 4–6. The learning experience provides a meaningful learning opportunity that does not replace or take away from the traditional in-person simulation. The adventures support the JA BizTown curriculum and enhance student learning. They can be used as alternative simulation experiences when or if students are unable to visit an on-site location. Alternatively, the adventures may be explored before or after the on-site simulation, enhancing the overall learning experience. JA BizTown Self Guided (Adventures) requires a digital device for each participating student.
JA Learning Experiences support national and state standards in reading, mathematics, social studies, and work and career readiness. See below for more information on alignment with national and state standards.
Virtual Implementation
JA BizTown Adventures
is a virtual learning experience.
Sponsor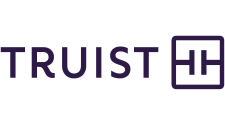 Junior Achievement gratefully acknowledges the dedication of Truist to the development of JA BizTown Adventures program.
Alignment with State and National Standards
Request a Presenter to Teach Curriculum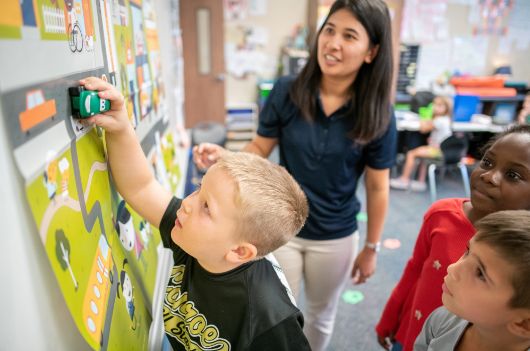 Junior Achievement lessons are delivered by volunteers from the community. These presenters are prepared by JA to facilitate engaging learning activities that focus on financial literacy, work and career readiness, and entrepreneurship. This results in an enriched learning experience that helps students make the connection between what they learn in school and the world outside the classroom.
Steps to Request a Presenter

1) Request Info
Once you've decided to have a JA volunteer in your classroom, fill out the form on this website. You will receive information on next steps.
2) Pick Schedule
You will be able to coordinate a schedule that works for your class either online or in conjunction with a JA representative.
3) Meet Presenter
Once a volunteer is identified for your class, JA will connect you with the presenter to discuss roles, expectations, and logistics.
4) Empower Students with Standards-Based Education
After all details are in place, the JA volunteer will deliver lessons to your students either virtually or in-person.
Get Involved with Junior Achievement!
If you would like to volunteer, request a program, or volunteer with JA,
please reach out to a JA near you!


We use cookies to provide you a personalized experience. How we do this is by analyzing user behavior on our site and sharing data with our advertising and analytics partners. You consent to our cookie policy if you continue to use this website.