Why Businesses Fail: Part II
Author: Hannah Henry
Work Readiness
Published: Tuesday, 30 Oct 2018
---
Sharing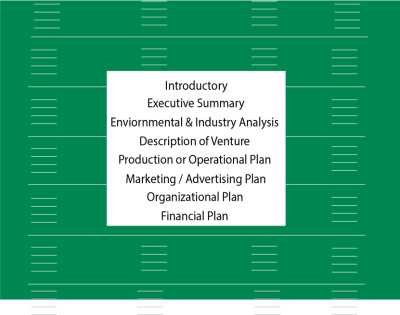 Image caption: Why businesses fail part 2 image
Today, research shows that 29% of businesses fail because they run out of money and 17% fail because they lack a business model or plan. In order to thrive as an entrepreneur, it is crucial that business leaders create a cohesive plan that addresses possible risks, road-blocks, and competition within their industry.
After identifying a market and the details within the industry, it's time to start writing it all down. This stage marks the beginning of creating a business plan. Through the creation, an entrepreneur establishes a start-up stage to a business tied to goals to be accomplished in the future. Business plans are not only useful to keep startups on track as they grow, but in some cases they may also be a requirement to obtain financial support.
Making the Game Plan
A business plan is a document that outlines business goals, objectives, and strategies, along with market research that has been conducted, as well as future financial predictions. This document is essentially a company's game-day playbook; providing strategic and methodical "plays" to reach goals and overcome the competition. In creating this document, entrepreneurs will be give an investor a sense of security, which will allow a company to win at the game of business.
While there are a few ways to lay out a business plan, rules of thumb include:
Begin with an introduction. This is where you are going to spark interest in your business from others.


Your plan should begin with an executive summary. Essentially, this is the quick run-down on all the points you will be making in the document. Be sure to make this section short and address: the business name, location of the business, product or service offered, mission and vision statement, as well as the specific purpose of why you are creating a business plan (to obtain funds, clarify strategies, etc.)


Your third section should be about the environmental and industry analysis of your business. Here, you should address the SWOT analysis you conducted. This will give an overview of your business's approach to internal and external factors.


Next, you need to describe your business venture. Will you be providing a service or a product? Why is there a need for this product or service?


Following the description of your company, you'll want to address your product or operational plan. Describe what you're selling, including customer benefits, information about the product or service's "life cycle" or how it will be desired or marketable, any legal protection to your product or service you're selling, as well as any plans for future products and services.


While this may sound pretty straight-forward, marketing or advertising can be very tricky. To execute this play, you will need to identify your target market, explain why your product or service is appealing to this market and then how you will reach them. Will you have an online marketplace? Are you going to have a TV commercial? Essentially answer how you will ensure your product or service is seen by those that matter most from a customer perspective.


While you're sprinting to the end-zone, you need to address your organizational plan. Outline what departments and employees will be critical to the success of the business. Identify who owns what portion of the company. Also list those who are already involved, addressing their title, experience, and responsibilities.


One of the biggest reasons for a business plan is to acquire capital for your business. The last point in your plan should be addressing the company's financial plans and future projections. You will want to share all financial information, including income statements, cash flow statements, balance sheets, capital expenditure budgets, etc. This will help determine if you will make the touchdown (receive financial support from the lender) or if you will walk away defeated. To avoid a tackle during this crucial play, meet with a professional accountant to ensure you're providing a full and complete view of your company's financial information.


While all of these sections seem like a lot, they allow for you to plan where you want to see your business in the future, as well as provide an overview to lenders.
Have a young entrepreneur in your home? Check out Junior Achievement's JA Be Entrepreneurial program!
Get Involved with Junior Achievement!
If you would like to volunteer, request a program, or volunteer with JA,
please reach out to a JA near you!


We use cookies to provide you a personalized experience. How we do this is by analyzing user behavior on our site and sharing data with our advertising and analytics partners. You consent to our cookie policy if you continue to use this website.