JA Scholarship Student Highlight - Maggie Branch
Author: Evan Simmons
Work Readiness
Published: Thursday, 17 Sep 2015
---
Sharing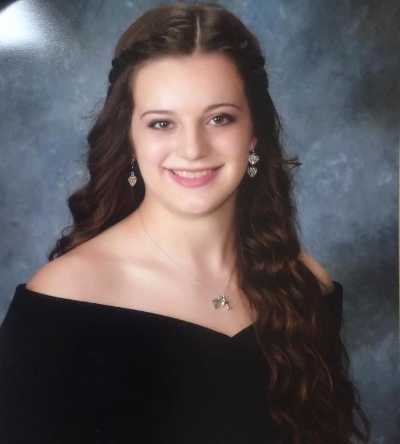 Junior Achievement (JA) is excited to reward area students each school year with scholarship opportunities. This past year, JA of Abilene provided 15 students with a sum of $88,000 in scholarship awards
. We look forward to introducing the 2015 scholarship recipients through this JA Blog series called "JA Scholarship Student Highlight" during the 2015 - 2016 school year.Maggie Branch (pictured left) is a 2015 graduate of Jim Ned High School in Tuscola, Texas currently enrolled as a freshman at Texas A&M University . Maggies accomplishments in high school include graduating as class Valedictorian, President of National Honor Society, Academic All-State in Cross Country and Basketball, Vice President in FFA (Jim Ned), involved in FFA for four years, and served as a Peer Assistance & Leadership (PALS) volunteer. She was also a member of multiple athletics teams, faith related organizations, and other academic clubs. In addition to her long list of accomplishments and activities, Junior Achievement is proud to call Maggie a Junior Achievement alumna having received JA Career Success ? as a senior. Maggie describes herself as a "farm girl raised in a small town adjusting to a huge campus consisting of almost 60,000 students." She says "it will take me a long time to adjust, but the amazing thing about Aggies is that they treat each student as part of a gigantic family. Texas A&M is definitely worth the adjustment!"We had a chance to sit down with Maggie, ask her a few questions, and record her responses. We hope you enjoy them!What influence did Junior Achievement have on you and your college plans?Junior Achievement has helped me to look to the future with perspective. I had always felt that my choice of major would ultimately make or break my future, which put a lot of stress on my decision. However, JA introduced me to occupational opportunities that I didnt even realize existed. They showed me people who were working in fields that were completely unrelated to the major that they received in college. I learned that the important thing is to be passionate about what you are doing, and not to stress about the future. This helped me make the decision to major in Agribusiness. Still, it is one thing for me to know what is going to be my major in college, but a completely different thing to know what I want to do for the rest of my life. The information that I learned from Junior Achievement helped me to piece together the future I have envisioned for myself.What did you like about your JA volunteer?Terrie Noland was excited about what she taught us. She always had some creative activity that helped to add perspective to the lesson she was teaching. She showed us how to properly speak in an interview, how to debate efficiently, how to stand up for what you believe in, and so much more! My whole class was always excited to see what we would be doing next.What has been your biggest surprise about college?College is basically a restart button. What you did in high school is no longer relevant, and you have to work to rebuild both your social and academic life.How has JA helped you see the extent of your potential?JA taught me that I dont have to compromise what I love for a more "practical" life. If I am willing to put in the effort, there are unlimited opportunities in this world for whatever I want to do.What about your JA class affects the way you approach job opportunities? In JA I learned how to act professional in every aspect of my life. Knowing how to make a good first impression is so important, whether in social situations or at a job interview.How did going through the JA Scholarship process affect your image of JA?JA truly cares about the future of those they teach. They want to help raise an educated and responsible generation, and their financial contribution only adds to this truth. I am so grateful for the aid JA has given me in paying for my education. The fact that others believe in me has made me more determined in my studies in college.Maggie, we at Junior Achievement do believe in you. We are excited to see what our future holds with people like you in leadership!
Get Involved with Junior Achievement!
If you would like to volunteer, request a program, or volunteer with JA,
please reach out to a JA near you!


We use cookies to provide you a personalized experience. How we do this is by analyzing user behavior on our site and sharing data with our advertising and analytics partners. You consent to our cookie policy if you continue to use this website.